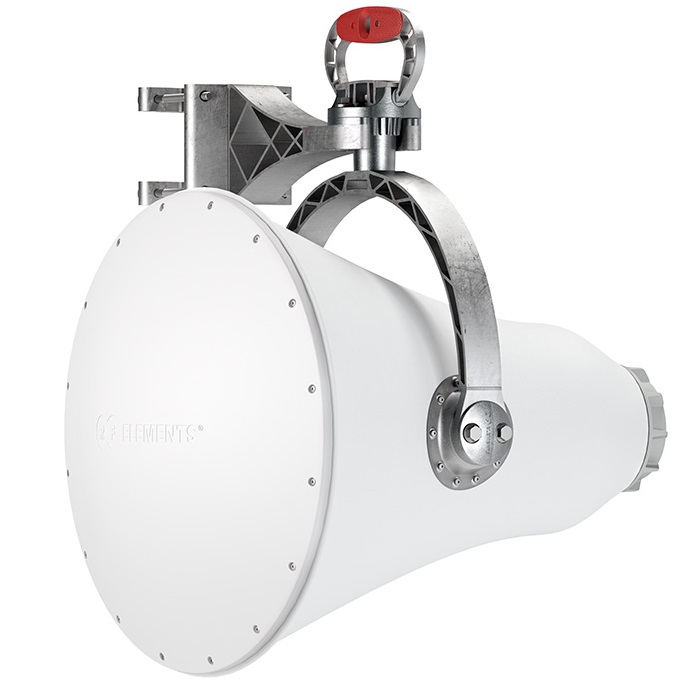 RF Elements UH-TP-5-24 5GHz Ultra Horn TwistPort 24dBi
---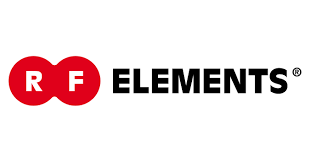 RF Elements solve the issue of interference in wireless networks by our proprietary technology based on noise rejecting antennas, virtually lossless connector and systems scalability. We deliver technology for fast, sustainable wireless.
---
---
Share this product:
RF Elements UH-TP-5-24 5GHz Ultra Horn TwistPort 24dBi
RF Elements UH-TP-5-24 UltraHorn TP antennas are highly directional scalar horn antennas. They offer all the benefits of scalar horns: ultra noise rejection, lossless connection of radio and symmetrical beam with no side lobes. These unique radiation properties make them excellent antennas for long links in environments with a high level of noise.
Unique Beam Without Side Lobes.
RF Elements UH-TP-5-24 UltraHorn TP antennas are truly directional antennas: signal is focused only to a main beam without any side lobes. Precise radiation patterns of UltraHornTM TP antennas allow you to create long links in high noise environment with unprecedented performance. The optimal beam-width makes aiming very simple compared to other point-to-point antennas.
Ultimate Noise Rejection:
UltraHorn TP antennas do not have side lobes which allows them to reject noise. Side radiation is directly related to noise: radios transmit and also receive interference from unwanted directions. Side lobes from most mainstream point-to-point antennas are huge, sometimes almost half the size of the main lobe and thus having a huge impact on overall performance. UltraHornTM TP antennas receive significantly less noise allowing them to achieve amazing performance in noisy environments.
Technical data:
Antenna Connection TwistPort™ - Quick Locking Waveguide Port
Antenna Type Horn
Materials UV Resistant ABS Plastic, Polycarbonate,
Polypropylene, Aluminium, Stainless Steel
Environmental IP55
Pole Mounting Diameter 30-80 mm
Temperature -30°C to +55°C (-22°F to +131°F)
Wind Survival 160 km/hour
Wind Loading 210 N at 160 km/hour
Mechanical Tilt ± 25°
Weight 8.2 Kg / 18 lbs – single unit
9.2 Kg / 20 lbs – single unit incl. package
Single Unit Retail Box: 55.0 x 55.0 x 66.6 cm
Performance:
Gain 24 dBi
Azimuth Beam Width -3 dB H 11° / V 11°
Elevation Beam Width -3 dB H 11° / V 11°
Azimuth Beam Width -6 dB H 16° / V 15°
Elevation Beam Width -6 dB H 15° / V 16°
Front-to-Back Ratio 40 dB 

This is a preview of the recently viewed products by the user.
Once the user has seen at least one product this snippet will be visible.
Recently viewed Products