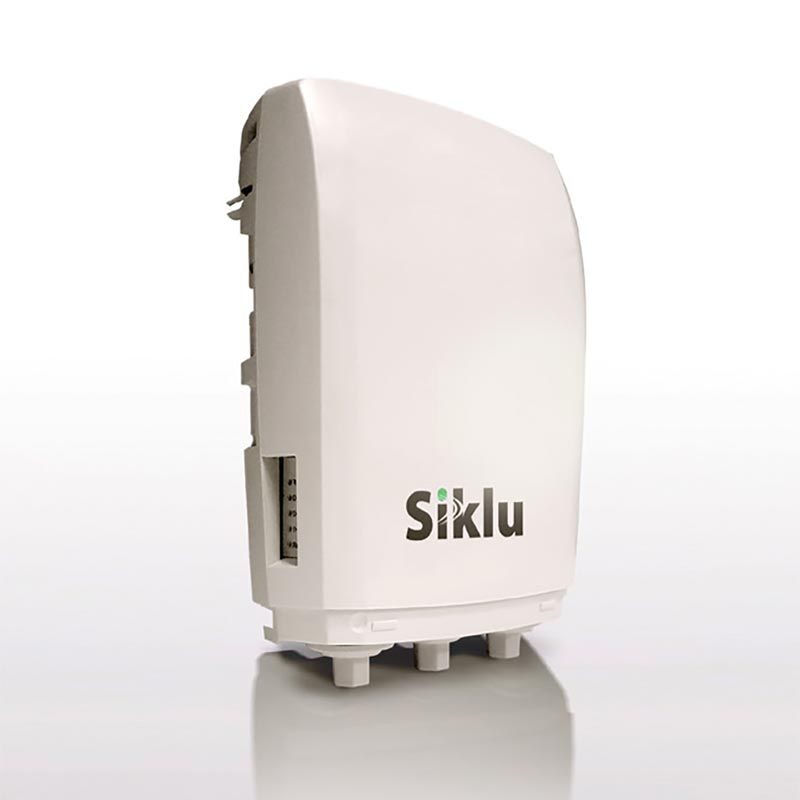 Siklu MH-UPG-BU-500-1800 MultiHaul™ BU capacity upgrade from 500 Mbps to 1800 Mbps
---
---
---
Share this product:
Siklu MH-UPG-BU-500-1800 MultiHaul™ BU capacity upgrade from 500 Mbps to 1800 Mbps
Multi-Gigabit Throughput in an Always-On Point-to-Multipoint Radio
MultiHaul[tm] is a PTMP multi-gigabit radio operating over millimetre waves. It brings the advantages of mmW - multi-gigabit capacity, immunity to interference and always-on reliability - to a cost effective small form factor PTMP solution. MultiHaul[tm] is a plug & play system designed to easily scale, taking advantage of patent-pending scanning antennas that auto-align links, as well as robust planning and management tools.
Physically Immune Narrow Beams
MultiHaul[tm] units operate over the millimetre wave spectrum using narrow beams. This confers several advantages including complete immunity to interference and network jamming, as well as high security. In contrast to wide-beam wireless systems that need to use multiple strategies to perform in dense areas, and are not successful 100% of the time, MultiHaul[tm] is inherently interference-free and secure under any circumstances because of its use of a unique combination of narrow beams and high frequencies.
An Ocean of Spectrum
The MultiHaul[tm] takes advantage of large millimetre wave spectrum and wide channels in order to bring multi-gigabit capacity to a PTMP system with a single Base Unit and up to 8 Terminal Units. With its extremely high reuse factor, the wide spectrum is available anywhere, even in dense urban areas and challenging deployment scenarios.
Product Benefits
* Point-to-multipoint 2.3Gbps over the air capacity to rooftops or street fixtures.
* Plug & play radio uses beam-forming antennas that auto-align, making installation a lightning quick one-person job.
* The advanced beam-forming technology combines a wide 90-degree scanning angle with pencil-thin beams, maximising coverage with no interference.
* Physically immune narrow beams are as reliable, interference free and secure as fibre, making them a natural extension of your fibre plant.
* Hacker and jam-proof thin beams provide robust security in addition to the AES encryption.
* Easy street level and rooftop site acquisition and installation with a ½-litre slim and small radio.
* Dynamically adjusts upload and download capacity to align throughput with demand, significantly enhancing the use experience.
* System includes base unit with 3 ports and up to 8 terminal units with 1 or 3 ports, and space and power saving PoE.
* Cost reducing PtMP system requires fewer units per deployment, decreasing both CapEx and OpEx.
A Wide Range of Applications
- Security / Safe City Networks
- Gigabit to the Home
- Smart City
- Business Services
- Wi-Fi Backhaul
This is a preview of the recently viewed products by the user.
Once the user has seen at least one product this snippet will be visible.
Recently viewed Products