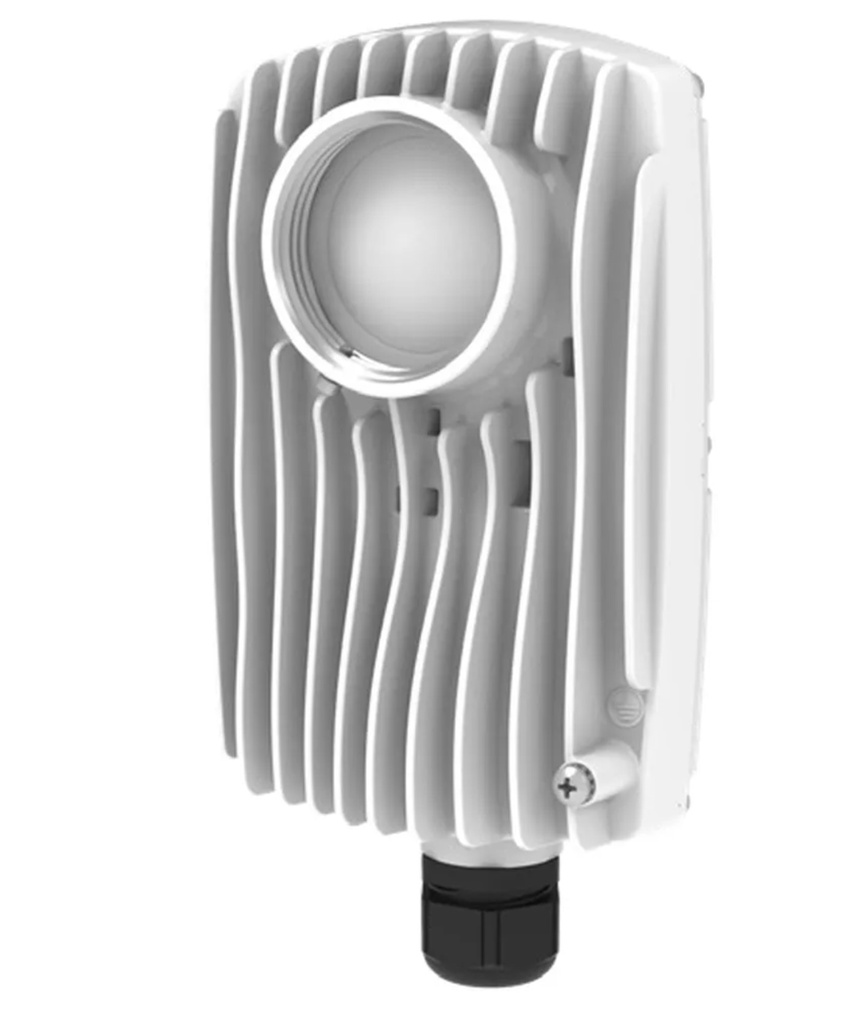 Mimosa C6x 5.1-6.4GHz 8dBi 1.75 Gbps Radio
---
The next generation of consumers will rely on wireless communication for everything. Mimosa is pioneering technology to bring the world a bigger, faster and stronger Internet. We believe that the future of the Internet is bigger capacity, faster speeds and better reliability. Mimosa wants to bring next generation Internet access everywhere. Whether your wireless access is non-existent or just too slow for the applications you need - Mimosa has the solution.
---
---
Share this product:
Mimosa C6x 5.1-6.4GHz 8dBi 1.75 Gbps Radio
Mimosa C6x is building on the popular X-series family of modular directional antenna options for flexible distance deployments, the new rugged C6x sets a new bar for affordable speed and interference reduction. With the latest in Wi-Fi 6E OFDMA technologies, and access to new 6 GHz bands1, the C6x achieves extremely low latency speeds of up to 1.75 Gbps2 and high reliability with new noise fighting features. Supporting the Wi-Fi 5/6/6E standards, the C6x can be deployed as a standard Wi-Fi interoperable client, and provide smooth transitioning in the field for legacy Mimosa and standard Wi-Fi deployments. The C6x can be used as a PTMP (point-to-multipoint) client radio.
Mimosa C6x Integrated Radio with Modular Antenna Options
The C6x radio's native 8 dBi gain can be increased to 12, 16, 20 or 25 dBi using modular, X-series, twist-on antennas, offering the ease and simplicity of integrated radios, but with so much more flexibility.
Noise Just Met Its Match
The link reliability of the C6x starts with the high isolation design of the X-series antennas—but there's so much more that's new. Mimosa C6x is based on Wi-Fi 6E OFDMA technologies, the C6x reduces in-band noise impact across the operating channel with dramatically smaller 2 MHz resource units (RU) sizes instead of legacy OFDM solutions, where any noise impacted the full channel.
Mimosa C6x Incredible Speed and PTMP Scale
Previous OFDM technologies limited the scale of client deployments and the ability to deploy in dense, noisy areas. In PTMP client deployments, the C6x pairs together with new multi-user OFDMA scheduling and beamforming technologies on the A6 access point to enable massive subscriber scaling, advanced noise management, and access to the new low-noise 6 GHz band.
Carrier Grade
While the Mimosa C6x rugged IP67 design is built to withstand the elements, carrier-grade management capabilities with Airspan ACP and MMP enable operators to deploy and monitor with ease. Together with nextgen RF noise fighting features and new low-noise 6 GHz band support, C6x leads the way in dependable connectivity.
This is a preview of the recently viewed products by the user.
Once the user has seen at least one product this snippet will be visible.
Recently viewed Products