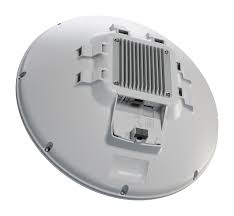 MikroTik ATLGM&EG18-EA ATL LTE18 kit with RouterOS Level 3 License
---

MikroTik provides hardware and software for Internet connectivity. Our experience in using industry standard PC hardware and complete routing systems allowed us in 1997 to create the RouterOS software system that provides extensive stability, controls, and flexibility for all kinds of data interfaces and routing.
---
---
Share this product:
MikroTik ATLGM&EG18-EA ATL(Advanced Technology Level) LTE18 kit

The world keeps changing, but one thing remains certain: you've got to stay connected. Immediate access to information is vital. That's why we've developed the ATL: an advanced technology level directional LTE solution for those who want to squeeze the most out of LTE base stations. ATL features a phenomenal Category 18 LTE modem and a Gigabit Ethernet port with PoE-in. Combined with the modern ARM CPU, this means speeds up to 1 Gbps, no bottlenecks!
One of the key features is the 4x4 MIMO or multiple-input, multiple-output support. More antennas to work with – higher speed and better signal! You can expect fantastic performance in the cities with modern base stations. But ATL can also do wonders in rural areas as it supports a wider frequency band range for lower band antennas.
There are 4 high-gain middle band (1.7 – 2.7 GHz) and 2 high-gain low band antennas (700 MHz – 1 GHz, LTE Band 28). Why is that important? Two reasons. First of all, the 700 and 800 MHz LTE band is one of the most popular frequency options in the world. It is used by countless mobile operators everywhere, so ATL will always be able to find some signal. And the second reason is the nature of the lower frequency itself: this type of radio wave can travel very far. It all depends on many factors, including how flat the terrain is, but rest assured – with ATL you are in good hands.
At first glance, the ATL LTE18 kit looks like a spaceship, but there's a good reason for that. This design prevents snow and water from collecting and freezing up. So not only is it compact and easy to ship, it can also handle some of the roughest weather conditions. ATL is an excellent tool for fast and stable connections in cold, snowy cities without having to clean the antenna all the time. And the LTE Category 18 modem is pretty future-proof, so you won't have to worry about upgrades for quite some time.
This is a preview of the recently viewed products by the user.
Once the user has seen at least one product this snippet will be visible.
Recently viewed Products